The eastern section of Venice reaches from Lincoln Boulevard to Walgrove Avenue.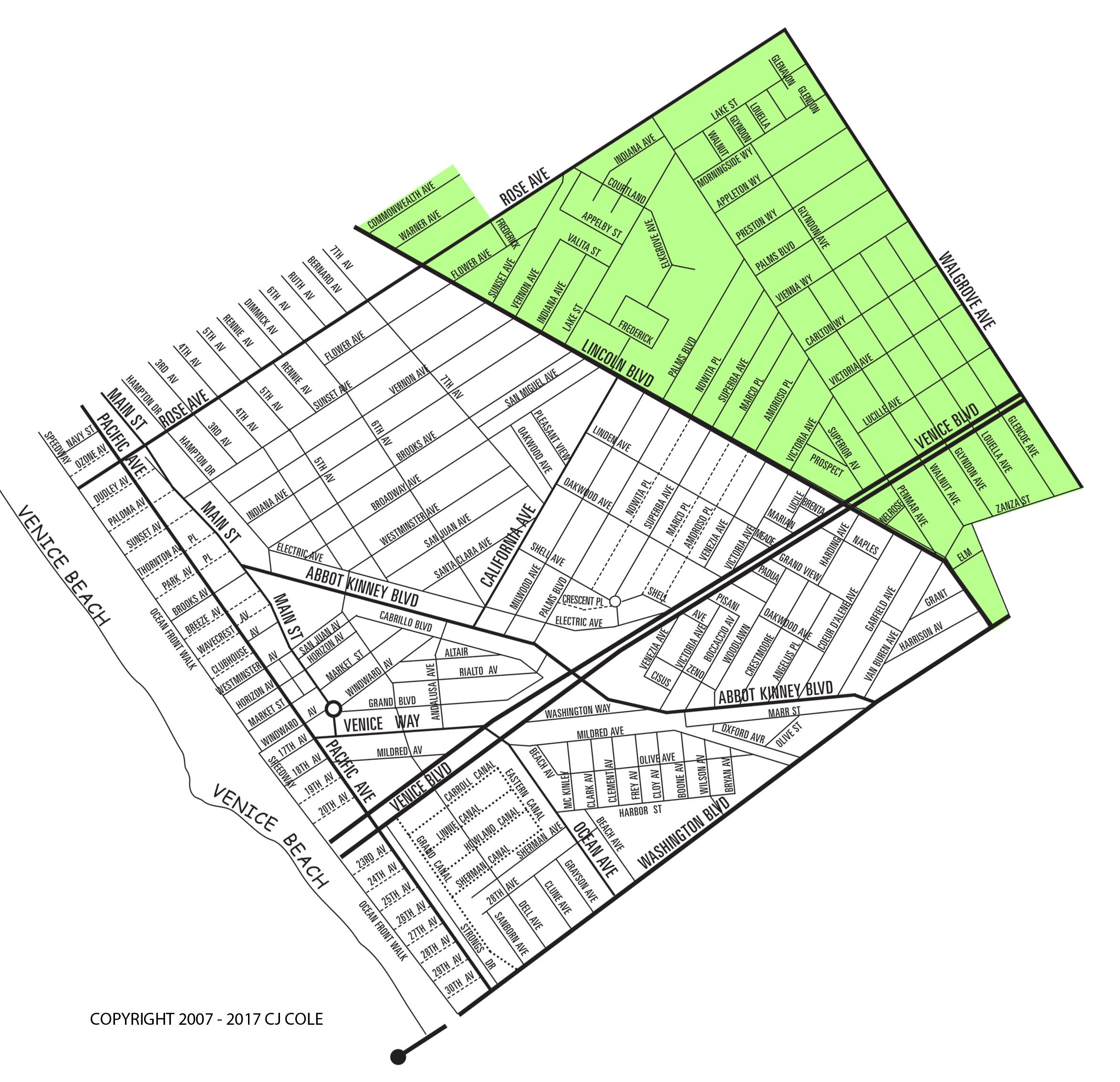 The East of Lincoln Neighborhood at a Glance
as of 09/30/2017
Number of Properties for Sale: 19
Average Days on Market: 63
Months Supply of Inventory: 19
Number of Properties in Escrow: 1
Number of Properties Sold This Month: 7
Average Sale Price: $2,376,125
Sold $ / Square Foot: $944
Take a look at the East of Lincoln Neighborhood vibe …
Totally residential, the properties are almost all single-family and very heavily owner-occupied. There are sections of 20's California and Spanish bungalows, postwar bungalows and 50's ranch-style homes. Recently, there has been significant remodeling, additions and new construction in the area.
Along the north portion of this neighborhood is Penmar Park and Golf Course, owned and operated by the City of Los Angeles. In addition to the public golf course, there are tennis courts, ball fields and a community center.
Most of the area's homes have good-sized lots, averaging 40′ x 130′. There are six streets that have large 1/4-acre lots. Zoning is R-1.